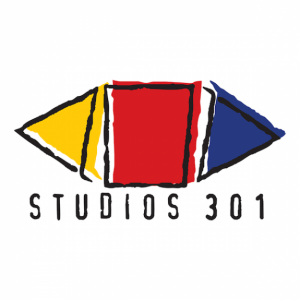 Abbey Road Institute Australia is proud to announce that in conjunction with Studios 301 we are launching the "Next Generation of Australian Music Producers scholarship". Studios 301 is continuing it's investment in the future of the Australian Music Industry after relaunching it's multi-million dollar facilities earlier this year to offer 2 students a $5000 scholarship when enrolling for this February's Intake. This combined with study loans means that there is no upfront course cost to Abbey Road Institute Australia students to commence study in 2019.
How To Apply:
To apply for the scholarship you will need to do the following:
- Apply for the course via our
application portal
- In your cover letter, you should let us know you wish to apply for the scholarship
- If you meet the entry requirements for the course and the scholarship we will invite you into the school for an interview
Terms and Conditions
If you are successful in securing a scholarship you will need to adhere to the following terms and conditions:
- The recipient is the sole holder of the scholarship in a specified program.
- Any awarded scholarship will only apply to the course specified on the application and is not transferable to other programs, people or redeemable for cash or other goods or services.
- Scholarships amounts can only be applied to the last study period of any program, and recipients must have successfully met all academic and assessment to-date to remain eligible for the award.
- Recipients agree to have their image, profile and bio used for promotional purposes and to act in a 'ambassadorial' capacity, making a reasonable contribution of time to assisting at Institute events.
- All recipients must maintain a satisfactory academic standard and attendance record and have not failed any units of study to remain eligible.
- Recipients found to be in breach of institute policies, particularly those that constitute a breach of the Student Code of Conduct and/or result in disciplinary action, will be ruled to be ineligible.
- Recipients must be of good financial standing and not have fees in arrears to remain eligible.
- The Institute reserves the right to withdraw the scholarship should the recipient breach any of the terms of the award as described above.
- Should the recipient be ruled to be ineligible for any reason and the scholarship withdrawn, the recipient will have the option to withdraw or defer without penalty, or to continue to study subject to the fee schedule that would have otherwise applied had the scholarship not been awarded.
- The Institute reserves the right to not award any scholarship if it is deemed that there are no suitable candidates.
If you are ready to apply for this scholarship please click
here
to see the entry requirements for The Abbey Road Institute Australia. To apply please click
here
. Please state in your cover letter that you are requesting to be considered for the Studios 301 Scholarship.